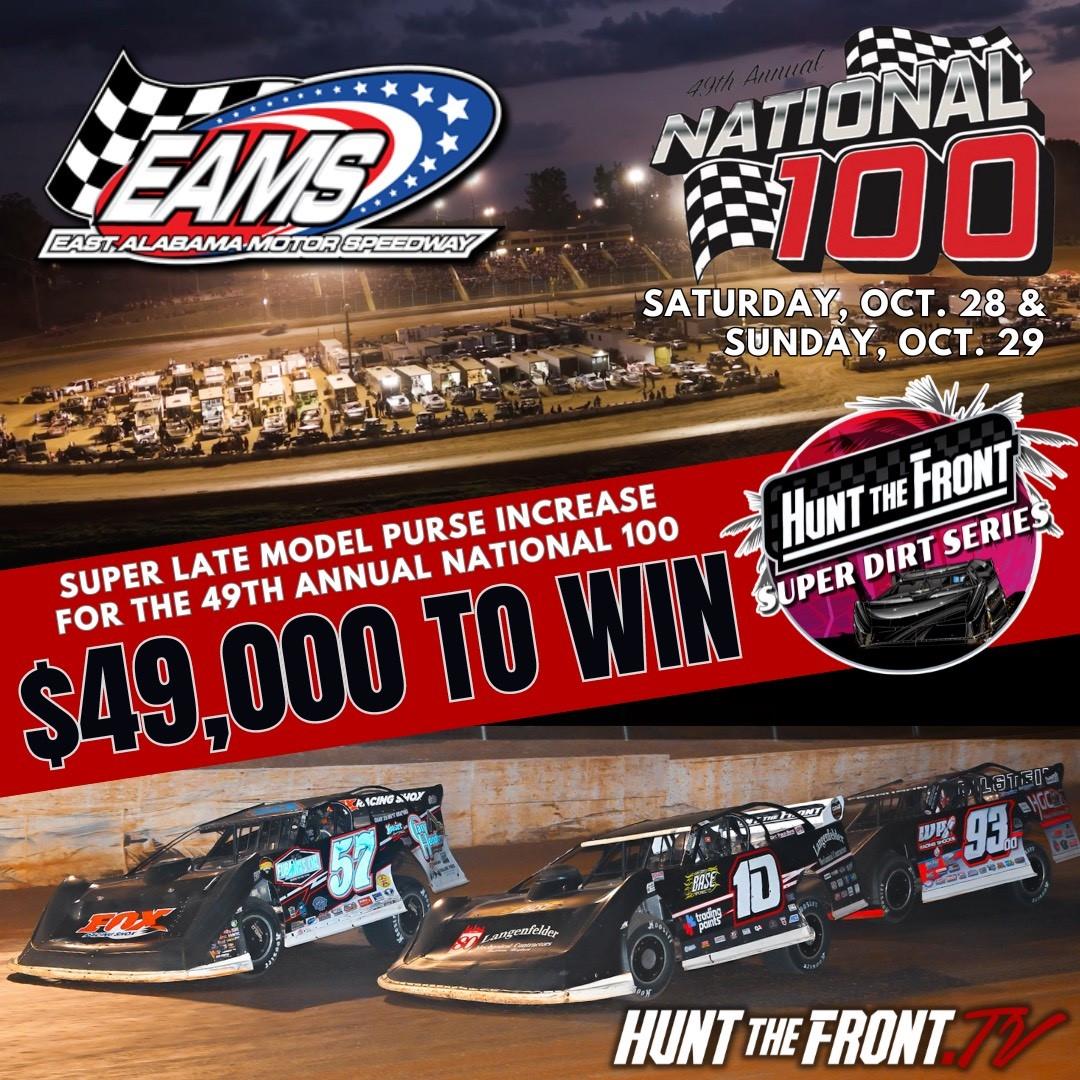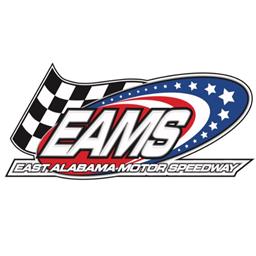 10/5/2023
East Alabama Motor Speedway
---
49th Annual National 100 Super Late Model Purse Increase and Format Change
The purse for the Hunt the Front Super Late Model portion of the 49th Annual National 100 Oct. 28-29 at East Alabama Motor Speedway has been increased to $49,000 to win and will pay at least $2,000 to every feature starter. The Super Late Model event will also return to a two-day format with prelims Saturday and the main event Sunday.
49th Annual National 100 -- Oct 26th-29th
Racing in 10 exciting divisions: Super Late Model, Limited Late Model, 604 Crate Late Model, 602 Late Model, Hobby, Road Warrior, Street Stock, Open Wheel Modified, 602 Charger & Crown Vic
PLUS Kid's Costume Contest & Trick-Or-Treating with Driver's on Saturday, Oct 28th AND Meet & Greet with Driver's on Sunday, Oct 29th!!
General Admission:
3 Day (Fri/Sat/Sun) $70
2 Day (Sat/Sun) $50
Friday $20
Saturday $25
Sunday $30
Kid's 10 & under FREE
Top Row: 3 Day $85
All Access/Top Row $150
Indoor Climate-Controlled Box Seating $150
Pit Pricing:
4 Day $120
3 Day (Fri/Sat/Sun) $100
2 Day (Sat/Sun) $85
Sunday $50
Kids Weekend $50
ATV Weekend $35
Parking:
RV Fence Line: $60
RV West/Treeline Parking: $40
Turn 1 or 4: $40
Racer's Cove: $40
Driver's link to rules & registration:
https://www.eamsdirt.com/rules/
https://www.myracepass.com/tracks/1470/registrations/8591
For more info please visit our Facebook page
Back to News