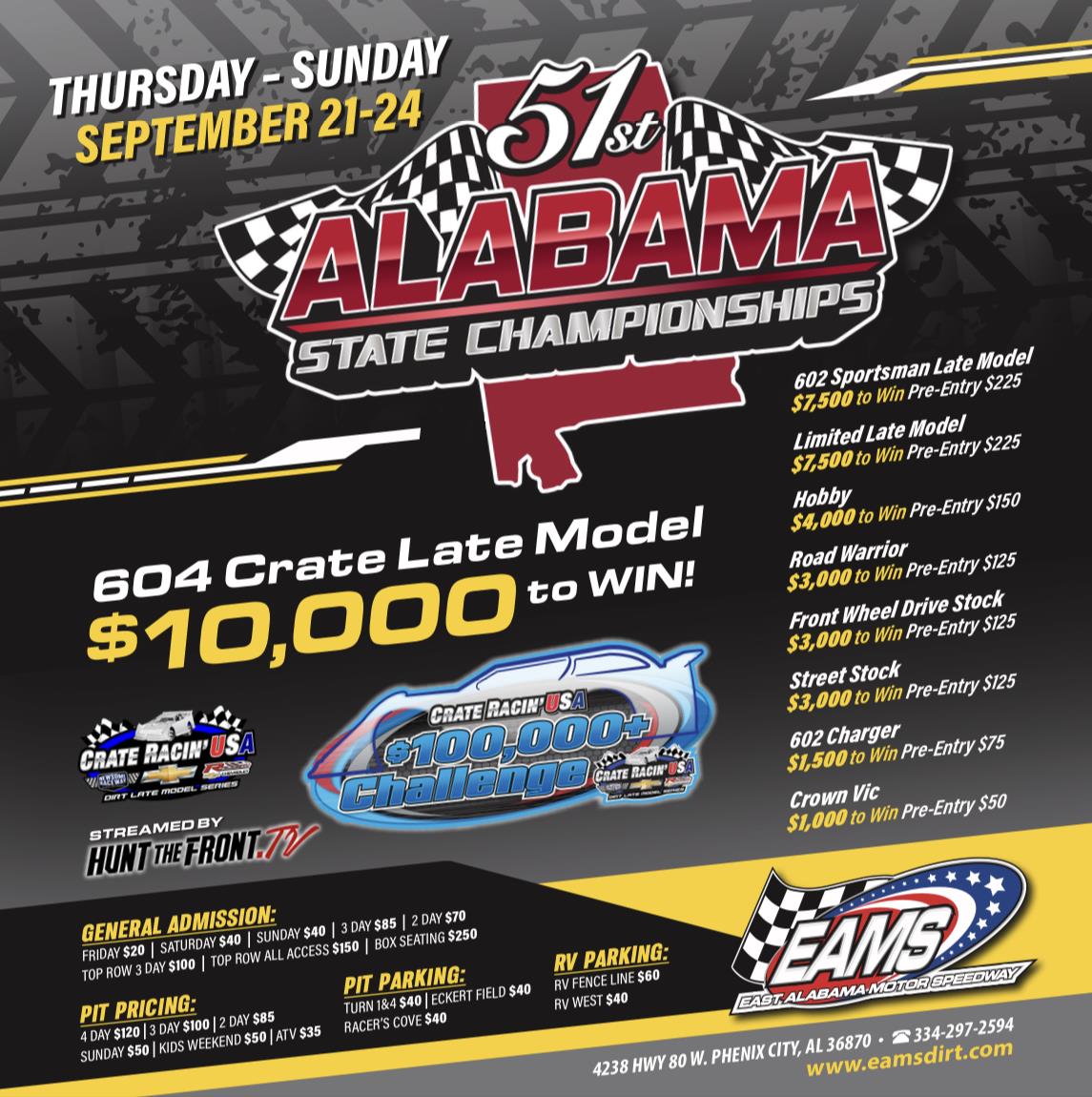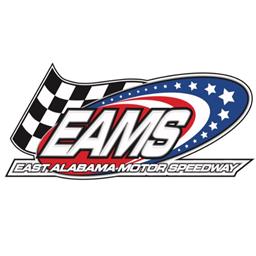 8/22/2023
East Alabama Motor Speedway
---
51st Annual Alabama State Championships - Pre-registration is now open
Pre-registration for the 51st Annual Alabama State Championships is now open!
All pre-registrations will be through MyRacePass. No registrations will be accepted by phone. YOU WILL RECEIVE A SQUARE INVOICE TO MAKE PAYMENT AFTER REGISTRATION IS COMPLETED. Registration fees for 604 Crate Late Model will be paid through Crate Racin' USA.
Registration link: https://www.myracepass.com/tracks/1470/registrations/8316
Rules link: https://www.eamsdirt.com/downloads/get.aspx?i=861011
**If you attended the 2022 Alabama State Championships — you must claim infield parking/front-line Eckert parking/camper parking and top-row seats by Sunday, 8/27/23. To claim, please private message the EAMS Facebook page or TEXT 334-297-2594 with your name, parking spot/s (or seat/s), your phone number and your email address. You will then be sent a square invoice to pay. Those invoices not paid or spots not claimed will be released on Monday, 8/28/23.
Please see attached flyer for entry/parking/ticket pricing.
Remaining pit/camper parking and top-row tickets will be available for purchase via MyRacePass on Monday, 8/28/23.
Back to News